If you happen to live in the picturesque village of Gisburn you don't need us to tell you just how charming it is. From the wooded banks of the River Ribble to the patchwork of fields and hedgerows, it's a perfect piece of countryside for a perfect country life. However beautiful the area is, if you're planning to liven things up with a party to end all parties, you're probably looking for an extra special way to feed your hungry guests. And that's where Hog Roast Gisburn can help you. As one of the premier catering companies in the Ribble Valley, we have what it takes to dish up a tasty feast that will leave your guests completely satisfied.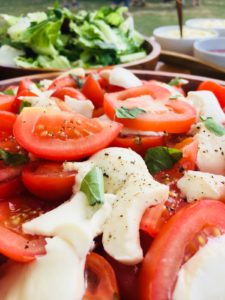 With access to such a vibrant agricultural centre, it's hardly surprising that we're able to get our hands on some of the finest and freshest produce around. Our delicious dishes are made using the freshest of this produce, including our signature hog roast, known throughout the Ribble Valley for its tantalising aroma and its incomparable taste. Whether you're planning an informal get-together, a wedding celebration or some kind of corporate event, our hog roasts and other spit-roasted meats will go down a storm.
Our professional team of chefs and waiting staff have a keen eye for detail and for making sure that every party is a success. From preparing and cooking the food, to serving it up and clearing things away afterwards, they'll always do whatever it takes to give you top class service. So, if you're looking for a more unusual way to keep your party guests fed, rather than just serving up a traditional buffet (although we can do that too if that's what you want), why not invite Hog Roast Gisburn to cater for your next special occasion?